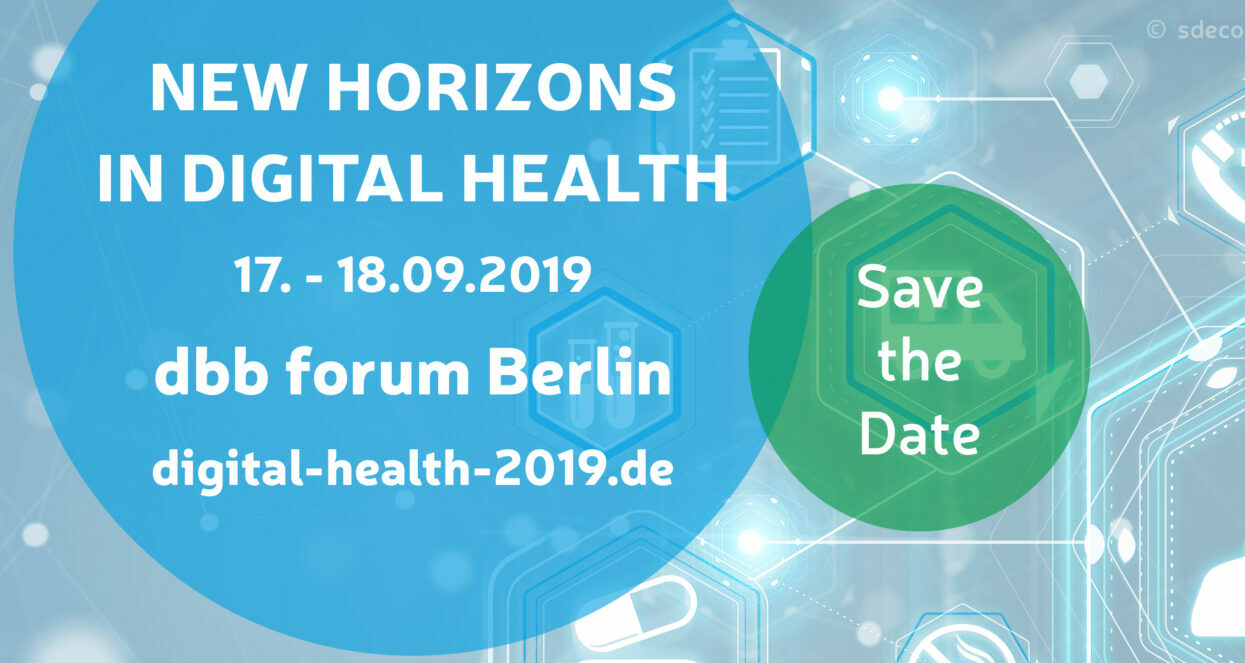 SMITH Congress 2019 – SAVE THE DATE!
New Horizons in Digital Health
After more than a year of intensive project work, the SMITH Consortium is planning a look ahead to the current status of the project, the current goals, the planned roll-out and the developments and needs of digital medicine.
For this purpose, the SMITH Consortium organizes the congress
New Horizons in Digital Health 2019, which will take place from 17. – 18.09.2019 in the dbb forum Berlin.
The congress will provide a platform for the dynamic exchange between medical informatics and healthcare, current practice and future developments based on the results and progress of the SMITH Consortium.
The main topics of our congress will be:
Interoperability and data exchange
Improvement in patient care in intensive care and infection medicine
Roll-out: Integration of care and clinical research
Digital medicine: Future and added value
Further event details as well as the possibility for free registrations will be available from June 2019 at: