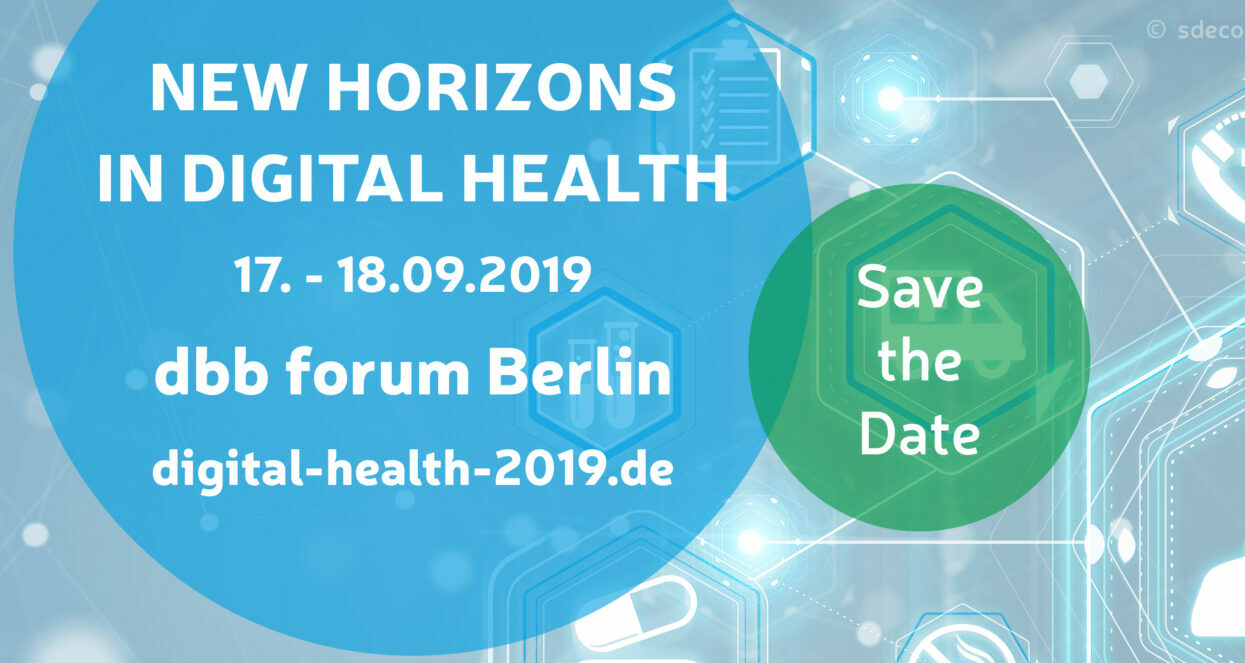 SMITH Congress 2019 – Registration is open
New Horizons in Digital Health
Highlighting the potential of the Medical Informatics Initiative and demonstrating the added value of digital medicine: The SMITH Consortium invites you to the 1st SMITH Congress at dbb forum Berlin dated 17 to 18 September, 2019. The theme of the congress is "New Horizons in Digital Health 2019".
Main topics of the congress will be:
Interoperability and data exchange
Improvement in patient care in intensive care and infection medicine
Roll-out: Integration of care and clinical research
Digital medicine: Future and added value.
A representative of the Federal Ministry of Education and Research is inquired for the opening of the SMITH Congress. Dr. Gottfried Ludewig, Head of the Department for Digitization and Innovation of the Federal Ministry for Health as well as further-ranking experts of medical informatics and health care system will continue the debate on two days.
Registration and participation are available free as of now at www.digital-health-2019.de