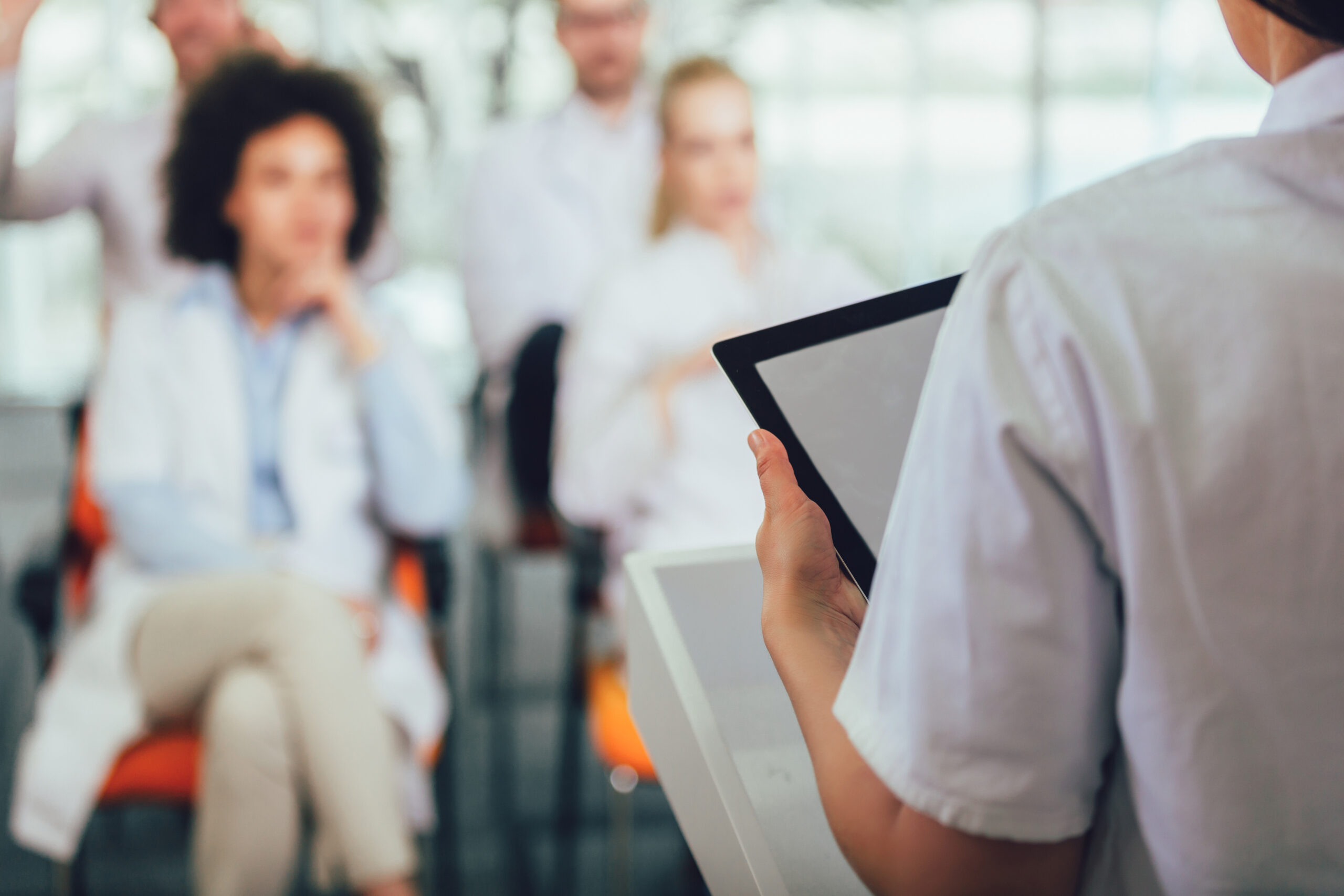 GMA Annual Conference 2019 – Lecture on the master program "Medical Data Science"
Strengthening Medical Informatics Education
In September 2020, the master's programme Medical Data Science will start at the RWTH International Academy in Aachen. Dr. Ulrike Schemmann (Aachen) and Prof. Cord Spreckelsen (Jena) will present this course at the Annual Meeting of the Society for Medical Education 2019 in Frankfurt am Main on Thursday, September 26, 2019.
The lecture (#292) "Medical Data Science – ein berufsbegleitender interprofessioneller Masterstudiengang an der Schnittstelle von Medizin und Informatik " will take place in the context of the session Interprofessionelle Ausbildung 1 at 5.30 pm in lecture hall 3.
The GMA Annual Conference 2019 will be hosted by the Association for Medical Education from 25 to 28 September, 2019 in Frankfurt am Main. The main theme of the conference will be interprofessional teaching.
Save the Date:
September 26, 2019 | 5.30 pm | Session Interprofessionelle Ausbildung 1 | HS 3
Lecture: "Medical Data Science – ein berufsbegleitender interprofessioneller Masterstudiengang an der Schnittstelle von Medizin und Informatik"
To the website GMA Annual Conference 2019