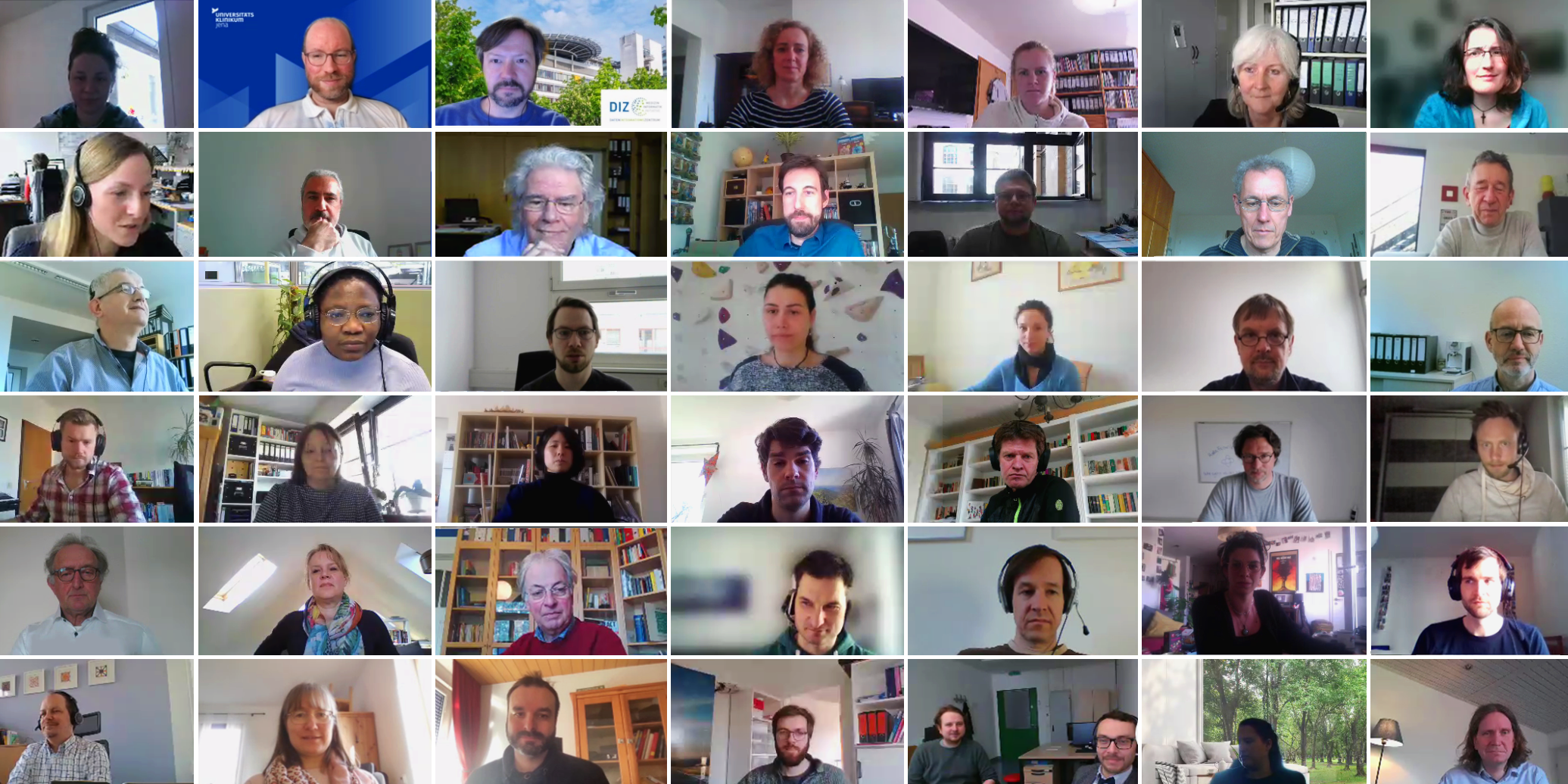 SMITH Online Closed Meeting | February 2021
On the 24 – 25 February 2021, the quarterly closed meeting of the SMITH Consortium took place. 131 project staff members and representatives of the consortium management discussed and agreed on the current project statuses in a two-day web conference. The preparations for the audit, the development of the clinical Use Cases HELP and ASIC as well as the strengthening of teaching were assessed as particularly positive in the reports of the working groups.
The project auditing planned and commissioned by the Federal Ministry of Education and Research (BMBF) could be tested at all sites through friendly audits. In intensive coordination between the quality management and the interoperability workgroup, 22 concepts were developed that serve as preparation for the sites.
In the clinical use cases, the roll-out of the HELP and ASIC App could be continued at further university hospitals. At the present time, the University Hospitals of Jena, Leipzig and Aachen are working with the HELP App. 3,676 patients have been included in the HELP Study by the participating sites. The ASIC App is used in clinical care at the University Hospitals of Aachen and Jena. 8,787 patients were recorded by the eight sites participating in ASIC. HELP and ASIC thus make a significant contribution to improving individual patient care in infection and intensive care medicine at the participating sites.
To strengthen education, training, further education and to consolidate the deployment of specialist staff at the Data Integration Centers (DIC) planned throughout Germany, new professorships in the field of Medical Data Science will be established at the University Hospitals in Essen, Hamburg-Eppendorf and Halle. Three more junior research groups are being planned. In addition, the steering group and the technical project management were introduced at the beginning of 2020 as new organizational units in the consortium. Project progress and course are coordinated by both units in cooperation with the SMITH Office.