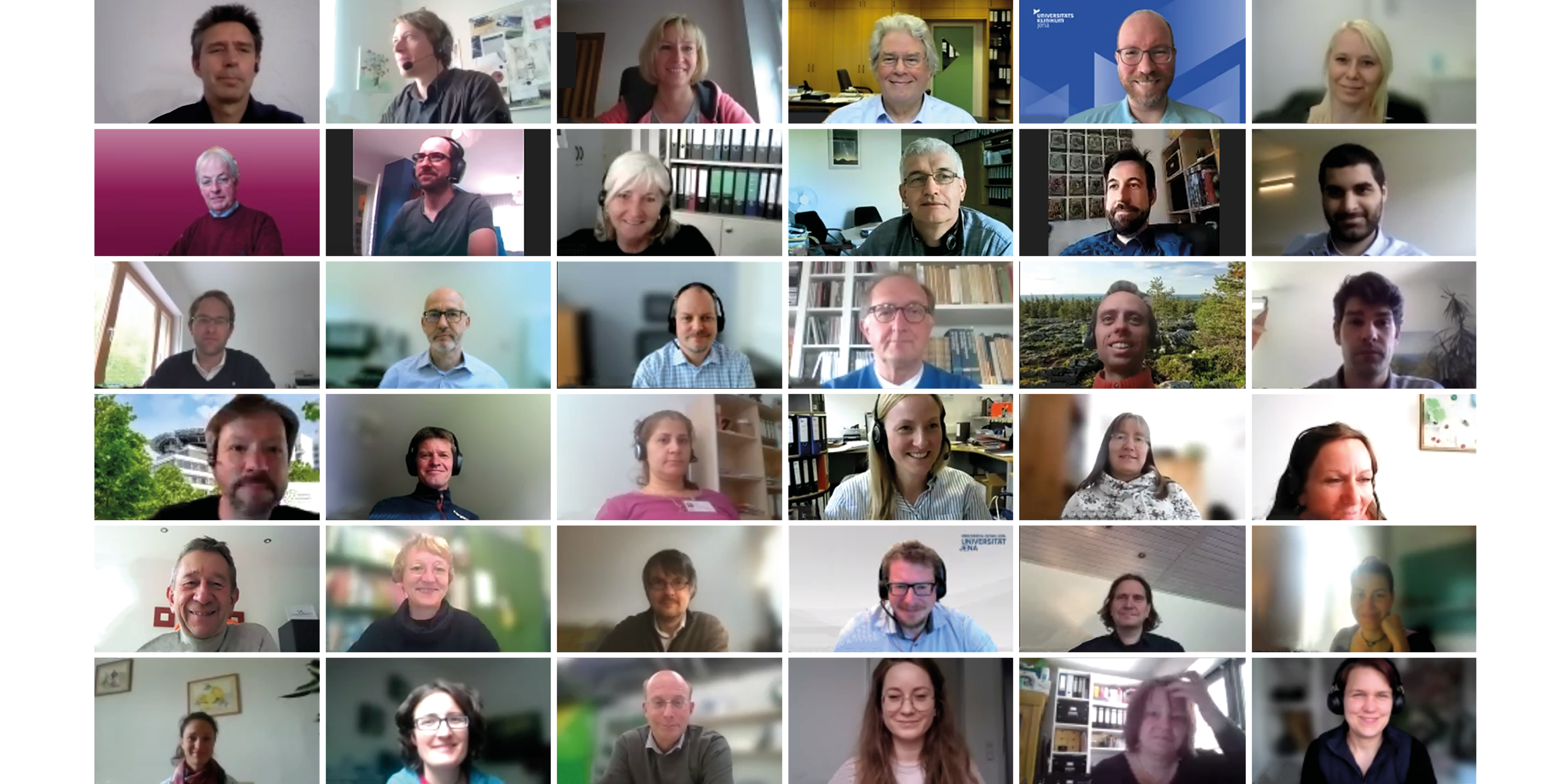 SMITH Online Closed Meeting | May 2021
Again as web meeting, the SMITH quarterly closed meeting was held on the 26 – 27 May, 2021 with more than 100 participants. The head of the consortium, Prof. Dr. Markus Löffler and the SMITH office provided information on the current status of the consortium. The focus lay on the extensive preparations for the virtual audits at the university hospitals in Leipzig and Aachen, which will be carried out by the Federal Ministry of Education and Research (BMBF) in the coming weeks. While the main topic of the audit at the Leipzig site is the functionality of the Data Integration Center, the Use Case ASIC will be assessed at the University Hospital RWTH Aachen additionally. The aim of the project audit is to provide evidence of the functionality and standards of the IT infrastructures established during the project period to date.
But also the further steps of the working groups Interoperability, SMITH Service Platform, Data Protection and Quality Management were intensively discussed during the two-day retreat. SMITH is working single-mindedly to continuously develop the functionality of the Data Integration Centers. The coordination of this interdependent work is the responsibility of the technical project management, which has become an important instrument in the consortium and contributes significantly to the success of the project in SMITH.
Final details were discussed with site administrators regarding the supplementary proposal and associated term extension. The project management organisation of the German Aerospace Center (DLR) was also available to answer questions. The application process is expected to be completed in early June.
Furthermore, the strategy discussion for the second funding period was actively attended. Numerous ideas for further use cases and innovative approaches were collected.