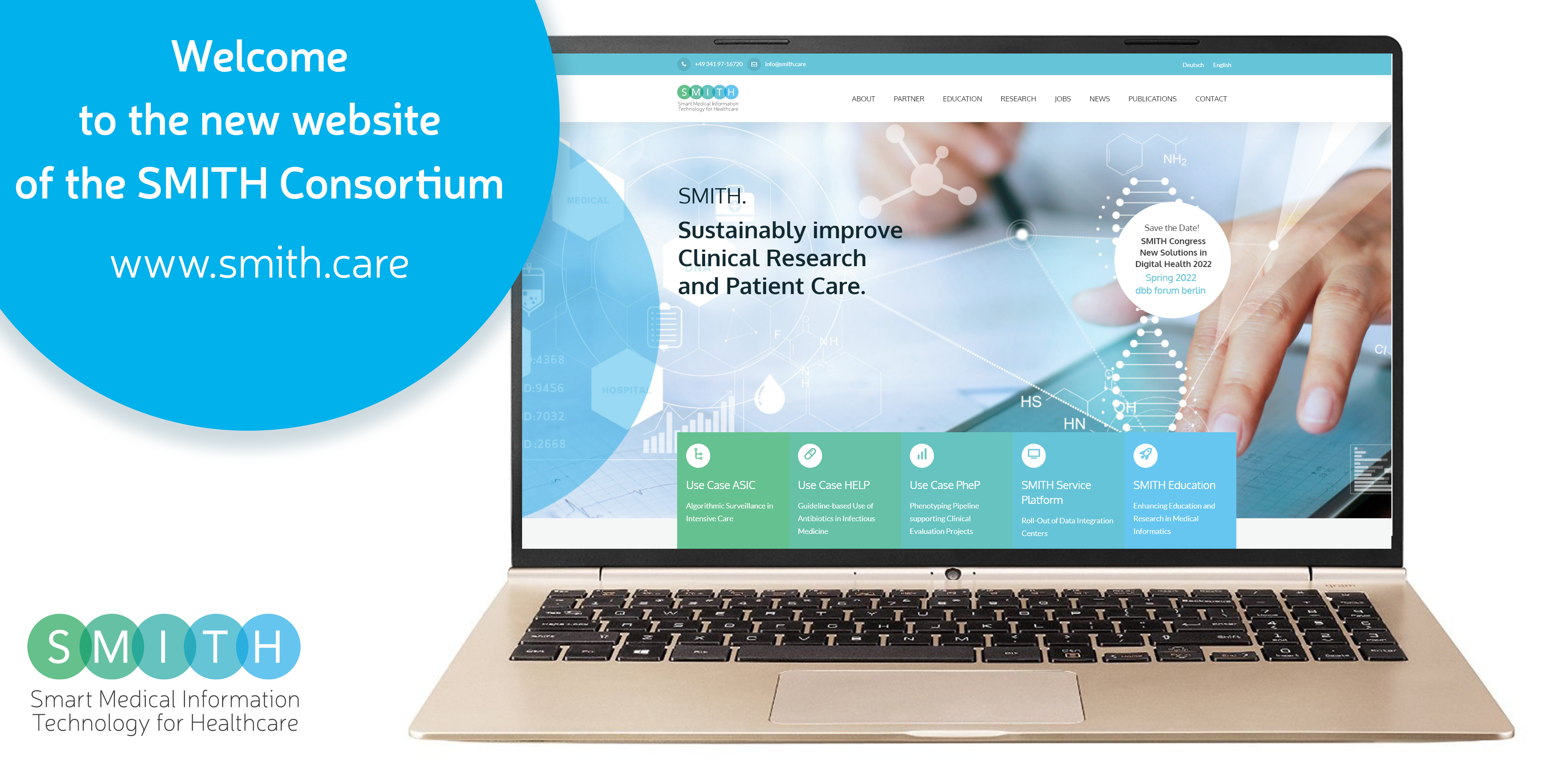 Welcome to the new website of the SMITH Consortium!
User-friendly, clear, informative!
The website of the medical informatics consortium SMITH has been given a new look. After intensive conception and planning, the website presents itself with new visualization and revised content.  Visitors can now use the intuitive menu navigation to find detailed information about SMITH and the 19 project partners from science, industry and research. The information offered has been made simpler and clearer.
The 300-member project team of the SMITH Consortium is working on networking research and care data across locations to ensure better medical care for patients. On the new website, interested parties can now find out about the consortium's specific applications, how the data integration centers work, or the data use services that follow. The menu item Education offers interesting information about the newly established medical informatics academic courses as well as about further offers for the promotion of education, training and continuing education in the field of medical informatics and biomedicine. Those interested in vacancies in the SMITH Consortium can find them with a click on the job portal. As one of four consortia of the Medical Informatics Initiative (MII) of the Federal Ministry of Education and Research (BMBF), the SMITH website is in the context of the MII and links to further information. For example, on cross-consortium research projects, which can be found under the Research tab. Especially up-to-date: A generous news section bundles news, media tips, event dates and further information material for download.
Thanks to Responsive Web Design, the site is also easy to use on mobile devices such as smartphones or tablets. The website is constantly being optimized as an important communication channel. Suggestions from visitors are very welcome!