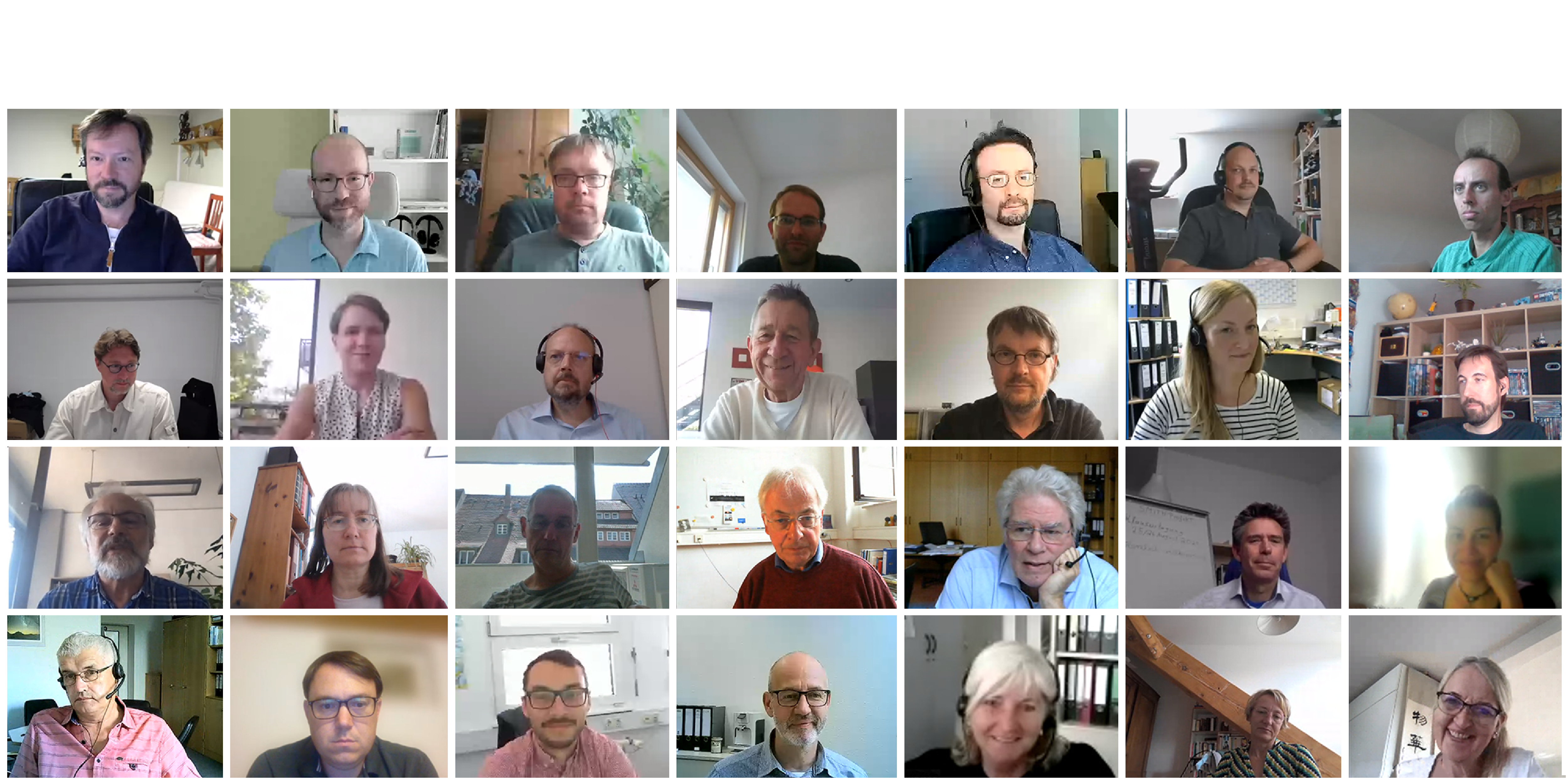 SMITH Online Closed Meeting | August 2021
On August 25/26, 2021, this year's third SMITH Consortium quarterly closed meeting took place with over 100 participants. One of the main topics was the transparent participation of patients in the Medical Informatics Initiative (MII) of the Federal Ministry of Education and Research (BMBF), to which the SMITH Consortium belongs. The MII aims to use new technologies to bring together routinely collected patient health data from university hospitals in Germany in a manner that complies with data protection regulations and to make it usable for research. The findings flow back into care and can decisively improve diagnoses, therapies and medication. In light of this, the inclusion of patients in the initiative is of great importance. Prof. Anne Moen, who is herself a trained nurse and professor of health informatics and nursing sciences at the University of Oslo, referred to the importance of patient involvement at the closed meeting. "The SMITH Consortium has done tremendous work in building a data infrastructure over the past three years," she said. However, with an eye toward another phase of project funding, it is now increasingly important to understand patient needs and experiences," Moen said. The presentation was followed by a lively discussion led by Prof. Markus Löffler, head of the SMITH Consortium and director of the Institute of Medical Informatics, Statistics and Epidemiology (IMISE) at the University of Leipzig. Many interesting aspects and ideas were taken away, which are now being weighed and implemented in the consortium. Prof. Moen will continue to accompany this process. As a member of the SMITH Consortium's External Advisory Board, she brings over 25 years of experience in user-oriented research in the field of electronic health records and citizen-centered services with a focus on feasibility and utility to the SMITH Project.
Other topics discussed during the closed meeting included the achievement of the productive phase of the Data Integration Centers, the evaluation of the audit of the SMITH Consortium's Data Integration Centers by the auditor PWC, which was very positive in its results, and the following funding period of the Medical Informatics Initiative. "We have made considerable progress," Prof. Löffler concluded. "The topics discussed must now be advanced in continuing appointments and deliberations."
To the presentation slides of Prof. Anne Moen

Event information:
23.09.2021 | 11:00 – 12:00 am
SMITH-Session at the 56th Annual Meeting of the German Society for Social Medicine and Prevention (DGSMP)
The SMITH Consortium of the Medical Informatics Initiative in dialogue:
Research-related use of clinical data! How can patients participate in times of Big Data?