Final development phase: warning app for early detection of acute respiratory failure
The clinical use case Algorithmic Surveillance – ASIC for short – defined by the SMITH Consortium describes a scenario that takes place primarily in intensive care units and deals with patients in whom Acute Respiratory Distress Syndrome (ARDS) could occur due to various causes and risk factors. Acute Respiratory Distress Syndrome (ARDS) is a serious condition that, among other things, causes the lungs to be unable to do their job of supplying the body with oxygen. The majority of patients suffering from this disease have to be artificially ventilated and, unfortunately, a not insignificant number of these patients still die. However, researchers have been able to show that adherence to certain therapeutic principles can make the often difficult treatment of these patients significantly more successful.
To support the treating physicians in early detection, a mobile application (app) for Android and iPhones is currently being developed as part of the ASIC Use Case, which ensures continuous electronic monitoring of the relevant vital signs of intensive care patients. In the event of clinical deterioration, the app provides relevant data on all affected patients in the form of notifications and a compact overview, and enables a patient-specific discharge-controlled actual determination of ARDS based on guideline-compliant criteria. Depending on the severity of ARDS, additional guideline-compliant recommendations are provided to the treating physicians in a timely manner and independent of location within the flow, enabling immediate therapeutic responses aligned with evidence-based measures.
The first Android app version has already been presented using test data at this year's Medica in Düsseldorf. The iPhone app version is currently in a final development phase, so that both apps can be tested on the respective devices using test data in the near future. A connection to the site-specific patient data management systems and thus an integration into the daily clinical routine is planned at the respective sites in the course of the coming year.
User interface of the ASIC App: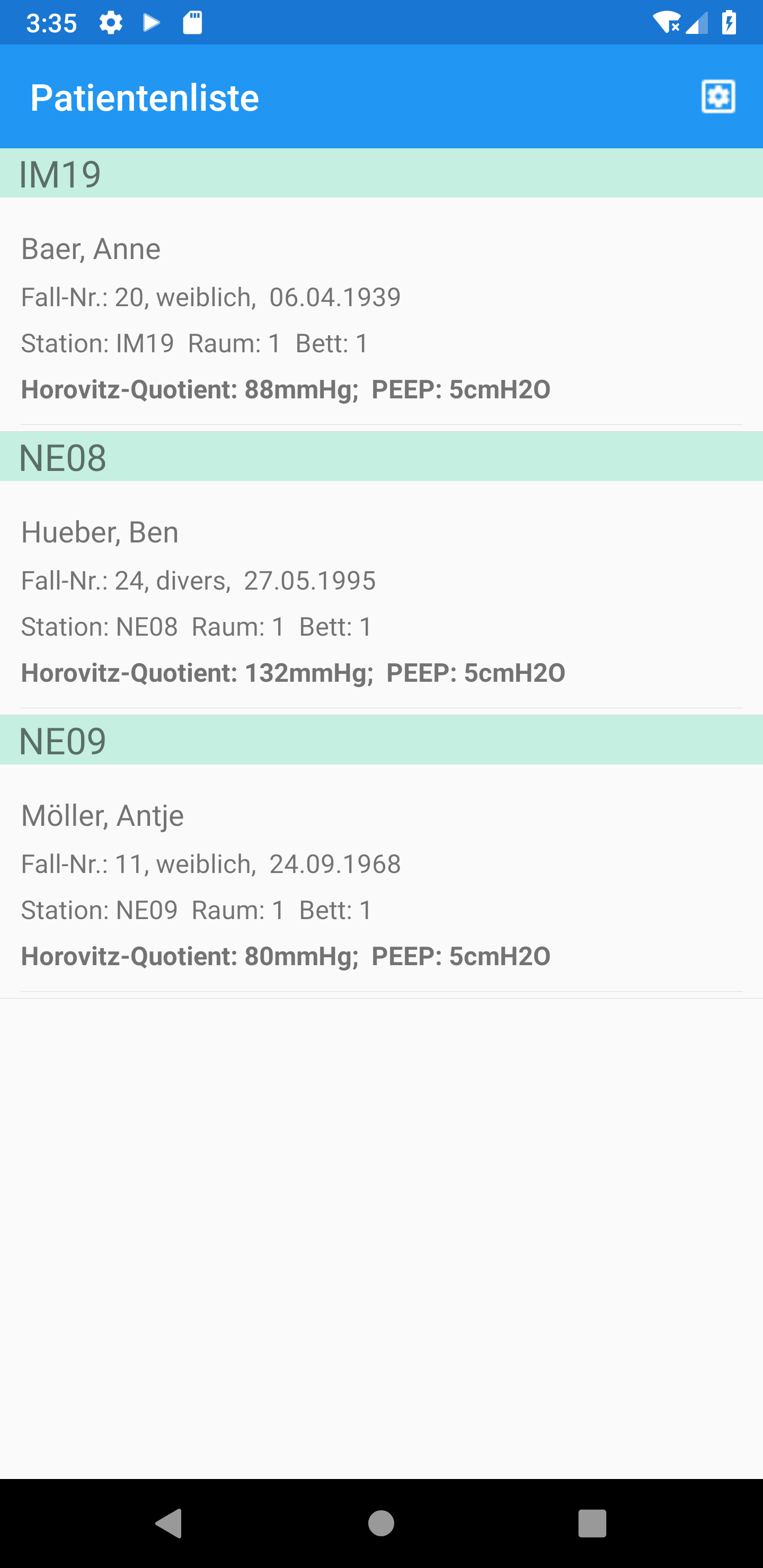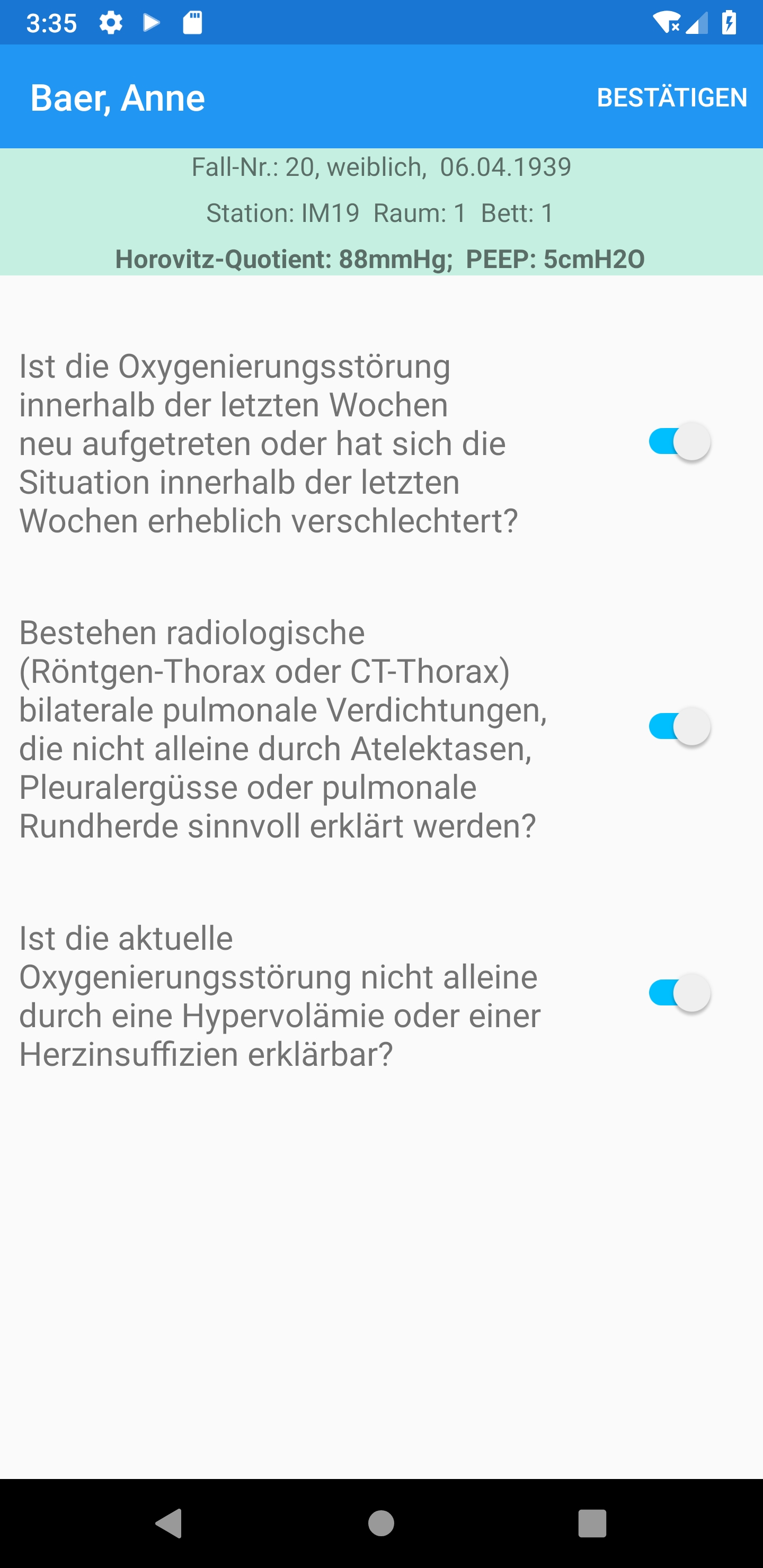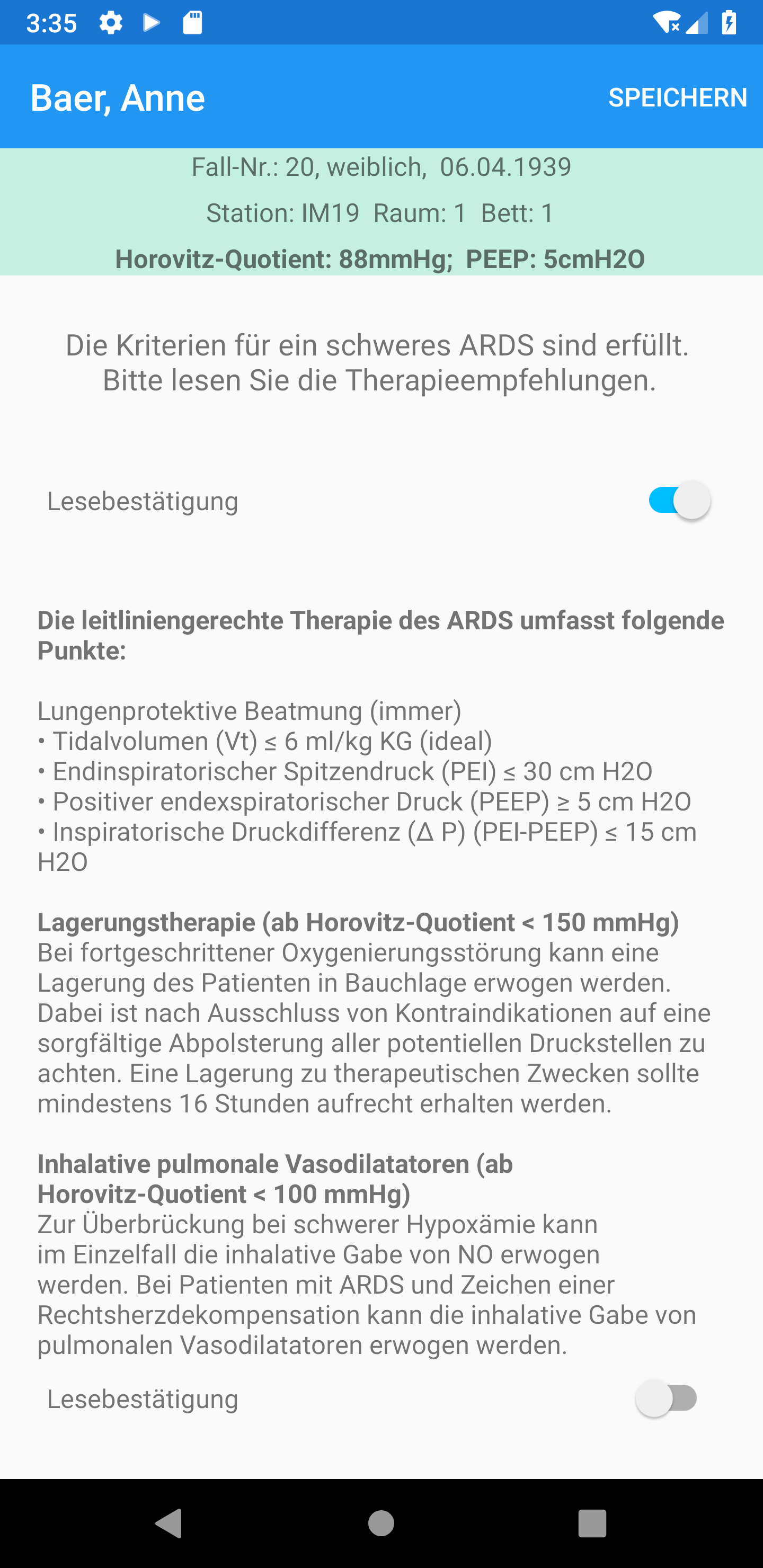 image source: © Healthcare IT Solutions GmbH